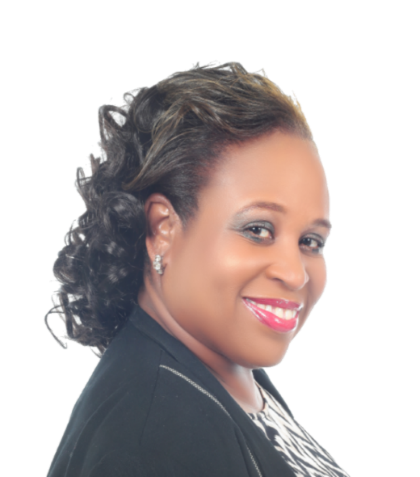 Motivational Speaker Pat Council is a Goal Achievement Strategist, Author, Business Consultant, Sales Trainer & CEO of Power Up Nation, Inc.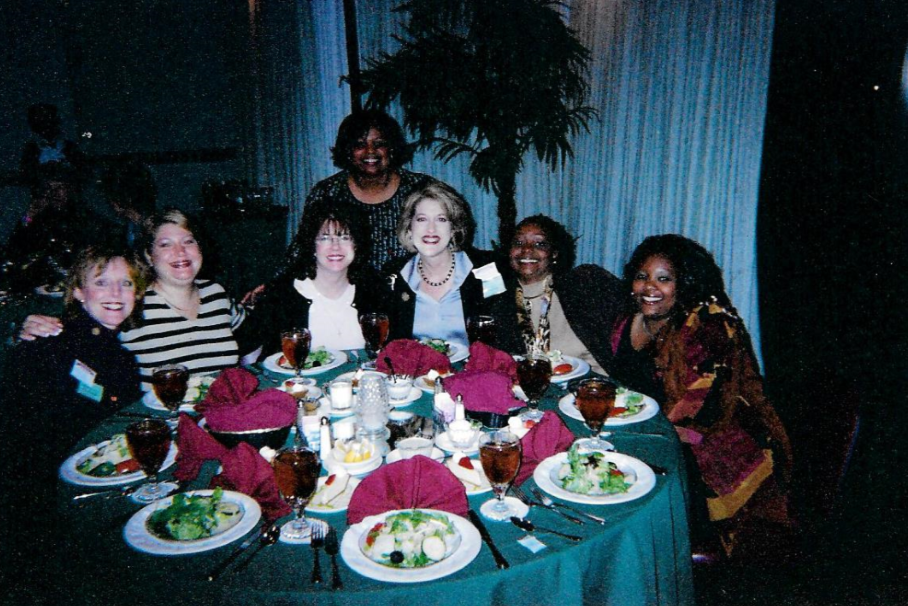 Our Goal is to Help You Meet Yours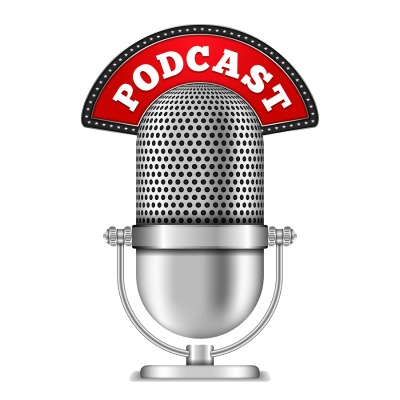 Listen to Pat's Podcasts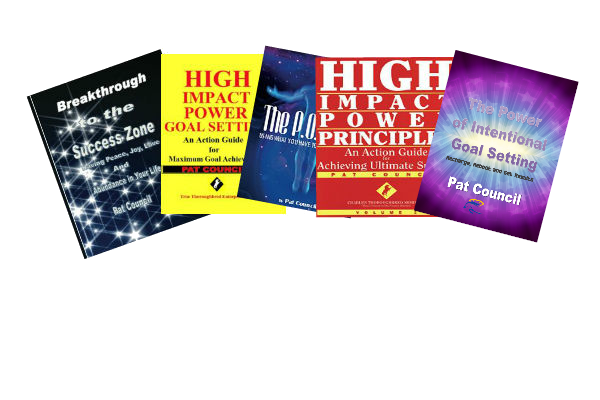 Books for Success by Pat Council
"It's Time to Do Life with Power"
Start Winning! (New)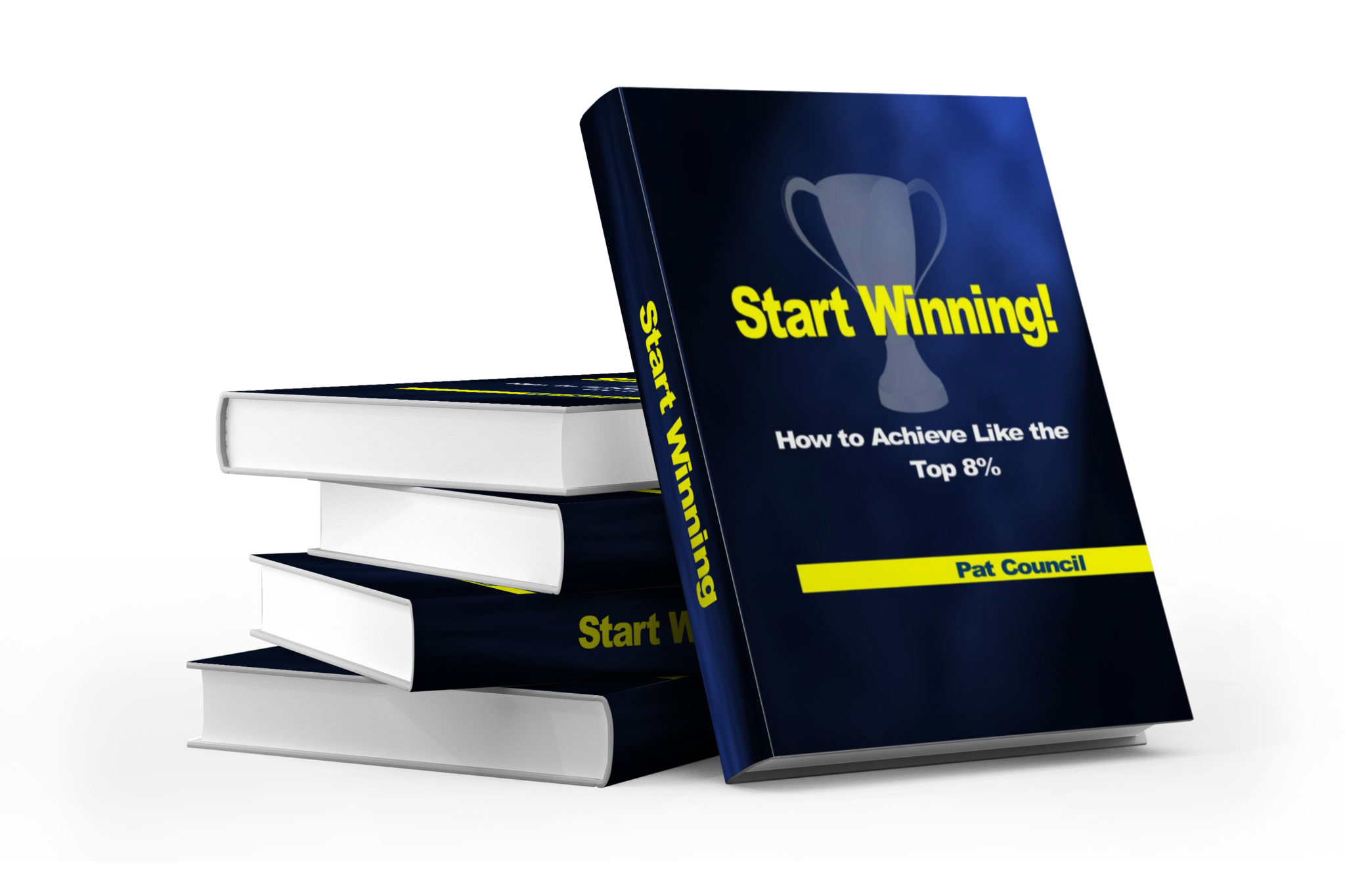 Pat's new book Start Winning! Goal Achievement made simple.
Pat Council Live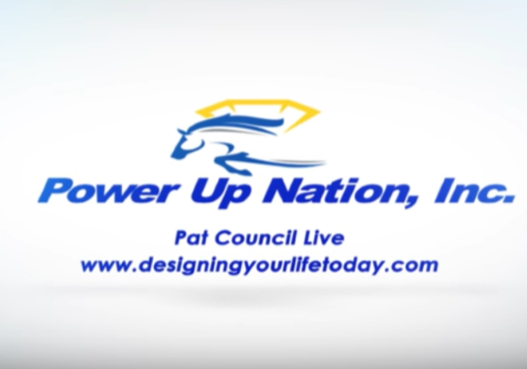 Watch Pat Council Live on You Tube and get inspiration and tips for winning and achievement
E-Newsletter Subscribers are Growing Fast!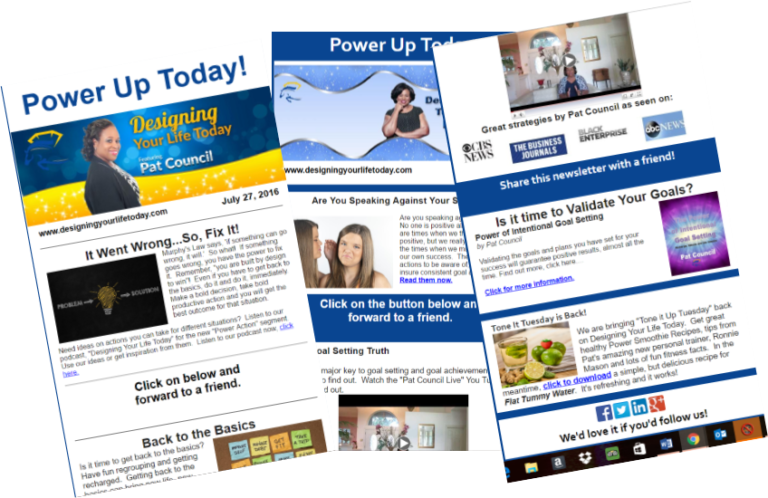 Get simple strategies for achieving.
Podcast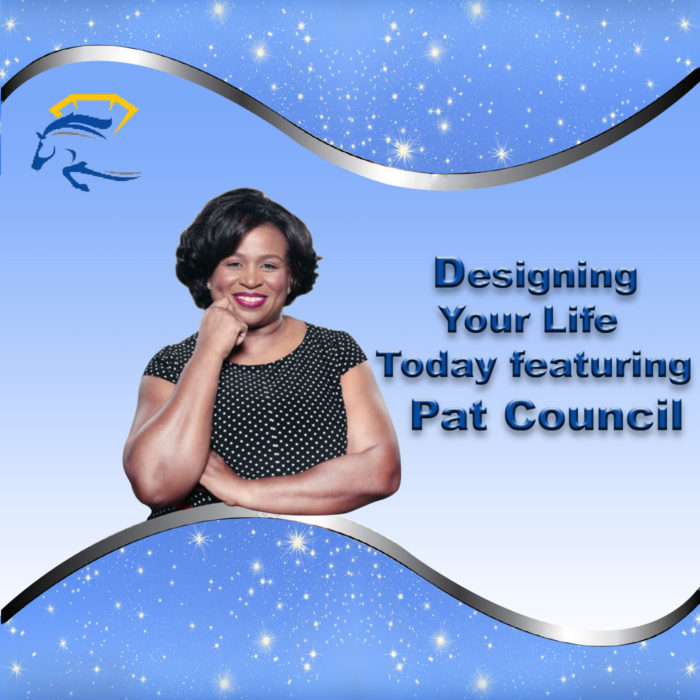 "Designing Your Life Today" Discover ways for more wealth, better health and cultivating fruitful relationships
What Our Customers are Saying
I have personally learned many, many great tips and tricks for my business and personal life. Her books are not only on my bookshelf, but close at hand so that I can reference them at any time. I HIGHLY recommend Pat Council!
Jeanne Fredrick
"Pat trained my sales agents and my staff with excellence.  Using her plan for success, she increased revenues, raised the level of efficiency and improved the overall quality of the office.  She gave everyone an excellent roadmap to help them achieve success.  Her presentation skills are clear, concise and easy to follow."
George Barnes
"I've had the pleasure of working with Pat Council as my marketing and business development advisor since the summer of 2011.  She has been instrumental in guiding me as I develop and grow my business.  She provides guidance with developing plans and goals.  Her knowledge is vast and her expertise in building client relationships, team building, marketing/branding and strategizing is impeccable."
Donna James
"Since our initial meeting in the fall of last year, Pat has proven an invaluable mentor to my young business.  She has helped me find clarity in my vision, provided numerous resources to properly plan for growth, and lent an experienced ear to the wonderful journey of a new entrepreneur."
Keina Bryant
Browse Our Success Topics
Click here to find out what we have to offer that will help your next meeting or event be memorable and productive.