Motivational Speaker/ Goal Achievement Strategistand Business Coach
Pat Council
"My Goal is to Help You Meet Yours."
Pat Council is a goal achievement strategist, business coach and inspirational speaker. Her purpose is to help others design and build their ultimate life by teaching empowered, right thinking techniques and effective strategies for creating their best life and business blueprint.  She shares strategies for overcoming obstacles that interfere with their journey of developing success skills, getting results and making a valuable contribution to the world.
Pat's energetic and enthusiastic delivery style makes her presentations memorable.  Her interactive presentation style engages participants, almost immediately.  She delivers keynotes and workshops with a humorous, connecting energy.  Her goal is to inspire participants to release excuses and to deal with confidence challenges that may be preventing them from achieving desired goals.
Pat has more than 25 years experience as a professional trainer in the business and sales industry.  She has also personally excelled in the areas of sales and entrepreneurship.  She is currently the owner of Power Up Nation, Inc., a company dedicated to others achieve their life and business goals.  Pat is also the author of 5 books on personal development, the host of a top rated podcast, Designing Your Life Today, a well known speaker on the subjects of achievement, confidence, and overcoming obstacles.
She is constantly applauded for her ability to coach participants into realizing their magnificence.  Pat urges her audience, clients and those who listen to her podcast to "Do Life with Power!

™" "This means giving your best to receive the best, taking full responsibility for achievement and never, ever accepting the role of victim.

"
"Thank you very much Pat Council you have truly inspired and changed my life!!! Since meeting you my mindset has never been the same." Shakeya Lovett-Honor, President Black Nurses Rock Bradenton Chapter
 I am all about:
– what I call "bounce-back-ology"™.  That means bouncing back by understanding the lesson in a perceived failed situation, establishing a winning proactive plan and acting on it by making strategic successful moves until you win.
– helping you acknowledging where growth needs to take place, so you can build what you consider to be your ultimate life and business.
– Doing my part to help others, release their fear of achieving , so they can take responsibility for their success and become a strong member of  their business or sales team.
– Inspring others to embrace their authenticity by putting their strengths out front while showing compassion for perceived weaknesses, so magnificent personal growth and achievement can take place.     
What I Like and You will Too
I believe we will both like:
–  fun enlightening workshops that ignite confidence and courage. 
–  fun inspiring workshops that bring out your best.
–  fun educational workshops that lead to measurable results.
–  fun ways to face and conquer the emotions and energies that we allown to sabotage achievement…. Okay, this might be a little serious, but you will be having fun in the end.
Make Your Conference or Training Event Magnificent and Memorable with Pat
"Pat lent her outstanding business and marketing talents to EBS Security Inc. I believe she is an excellent fit for any event or company."  Printella Bankhead, Owner EBS Security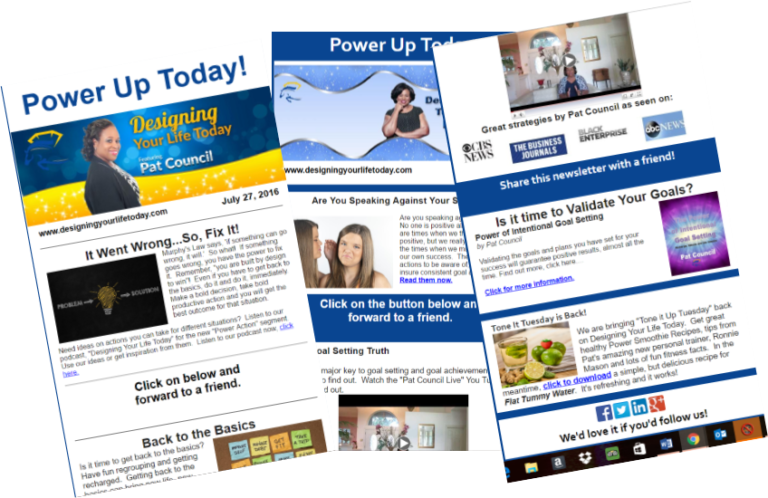 Subscribe free and get actionable goal achievement strategies.  Achieve like the top 8 percent. Click on photo to join.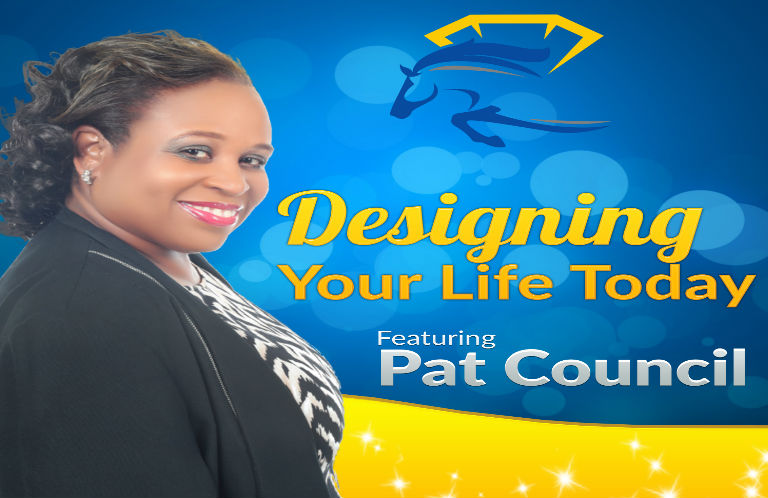 Listen to Designing Your Life Today featuring Pat Council.  Get simple strategies for achieving goals and be inspired to unleash your magnificence. Click on photo to listen.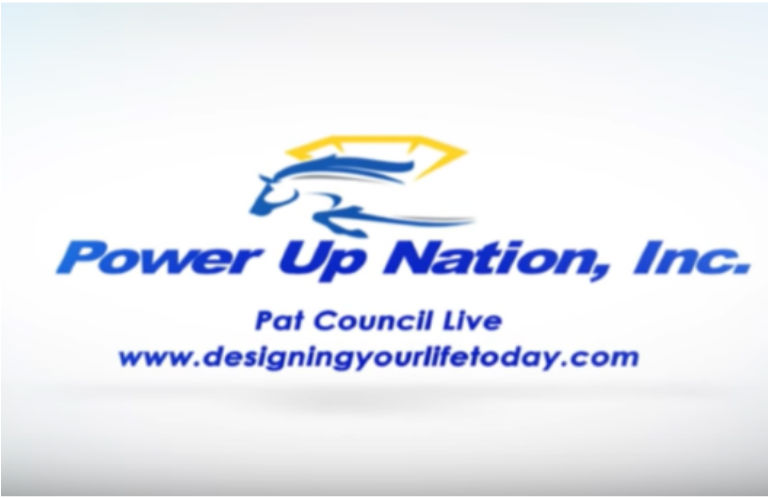 Get ideas and inspiration for achieving as you listen to "Pat Council Live" on You Tube.  Enjoy Pat's stories that are filled with success lessons, listen to podcast episodes and more. Click on photo to start watching.