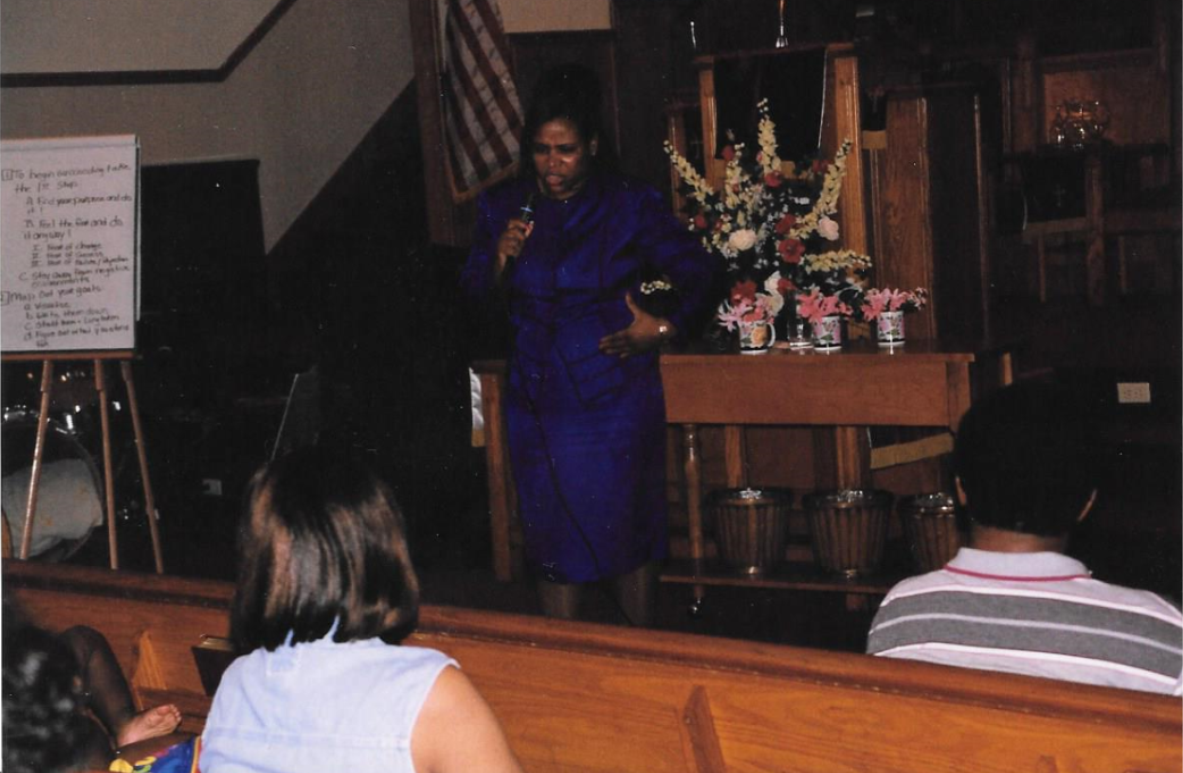 Keynotes
Pat's keynotes are engaging, thought provoking and they will leave your conference or meeting attendees inspired to take action. Using humorous and compelling anecdotes, Pat is a master at igniting the desire to succeed in others. She inspires others to release excellence and magnificence. In short, Pat makes any audience member feel great about having attended your event.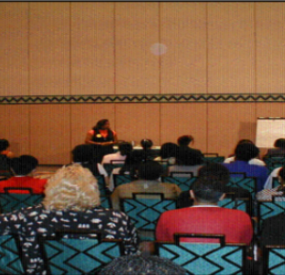 Workshops
Pat's workshops range from 45 minutes to 4 hours long (please specify time length). She uses exercises, group activities and other effective, fun, interactive methods to bring out the best and to stimulate personal awareness in each attendee. Pat leaves an impression that inspires attendees to act on their commitments. Workshops can be custom designed for organizations, corporations or churches.
A Partial List of Pat's Topic
We provide customized training and keynotes
Many of the Seminars can be converted to Keynotes (Please ask, if interested)
Connector.

Don't Wait Another Minute

Great for any group, but specifically designed for sales teams. Keep success and goal achievement simple using the strategies and easy to remember techniques. This seminar is interactive. Attendees will gain a whole new perspective on how they are functioning in their business daily. Also get a confidence and courage boost from this emotionally charged, but fun seminar.

Connector.

A.M.P. Up Your Life

Ignite more passion by understanding how to connect your authentic personal power to your undeniable purpose. Add more excellence and meaning to everything you do. Make your journey through life count. An excellent keynote speech.

Connector.

This Doesn't Feel Like Sales

This interactive seminar is designed to conquer the fear of selling and increase the productivity of your sales team or any group involved in sales. Discover how to use some of your natural abilities to boost sales. Also, discover ways to use no pressure techniques to sell and boost your confidence while being likable and creating more sales and referrals.

Connector.

From Fearful to Fantastic!

We were all built by design to win, so why do we hold back when it comes to being our best? The answer is almost always, because of fear. Find out how to conquer fear at its roots, so you can start living and performing with magnificence! (Can be a keynote speech or an interactive seminar, either way it's fun!)

Connector.

Release the Joshua in You

A major key to lasting success is to "be strong and of good courage". This is a great spiritual keynote that will enlighten and inspire anyone listening. Using God's words, Pat shares the keys to overcoming obstacles and being the champion God made us all to be.

Connector.

The Customer Is Always Right...Really?

Companies lose excessively large amounts of money due to poor customer service. Whether this in intentional or not, it is important to teach customer communication skills to the support and administrative staff. This custom designed, interactive, fun seminar teaches how to effortlessly make a great first impression, proper handling of incoming calls, how to deal with complaints and difficult situations and more.

Connector.

Win No Matter What

This topic is a keynote speech or a seminar. Get powerful strategies or engage in an interactive program by learning to construct a simple proactive plan that allows for consistent success and helps to eliminate challenges and obstacles, quickly. Become unstoppable by knowing how to get unstuck. This product inspires critical thinking and helps to minimize stress.

Connector.

Pat's Goal is to Help You Meet Yours - Request Customized Training or a Keynote

What type of training or keynote do you need? Complete the "Book Pat" section and let's talk about your program. Pat takes the success of your program or training as seriously as you do. I have several topics that are not listed, so let me know how I can help make your program exciting, memorable and how I can help you accomplish your team goals.