Power Biz Strategy Sessions
Be the Thriving Business Owner You've Always Wanted to Be
About Your Strategy Session with Pat
Get more clarity, direction and focus.  Discover obstacles holding you back.  Reduce the stress of running a business.  Start increasing profits without over working yourself and reignite your passion for your business.  Take the pressure off by having a strategy that helps you flow.
Refine Biz strategy & structure 
Create flow and boost success
Identify minsets that block production
Identify actions blocking production
Insight on branding that boosts visibility
Effectively pricing products & services
Help clearly identify product value
Deal with blocks about asking for money
Examine cost effective outsourcing
Establish organization for Time Management
Examine best hiring practices save money
Discuss products & services to enhance visibility & increase revenues
Share ideas for achieving business goals 
Help create solutions for business challenges
Let's get together, focus and work on a business strategy that will help you power forward to success
We will meet via video call – You will receive a copy of the recorded session.
Your achievement is all about expanding your thinking and INVESTING IN YOURSELF!
Save time and money by putting your energy toward creating a strategy that can prevent wasted efforts 
Before our session, we will request that you complete a confidential business questionnaire.  Tell us about your business, the goals you want to achieve and 2 specific areas you want us to give focus.
100% Money Back Guarantee.  Pat can help you create a strategy to improve your business.  If she can't help, 100% of your money will be refunded. 
3 Hour Strategy Session
Refine Your Business Strategy

Identify Mindsets that Block Production

Effectively Price Products and Services

Examine Cost Effective Outsourcing Methods

Organize for More Productivity

Boost Brand for Visibility

Discuss Leadership Style for Effectiveness

Products/Services to Boost Revenue and Visibility 
1 Hour 30min Strategy Session
Refine Your Business Strategy

Identify Mindsets that Block Production

Effectively Price Products and Services

Examine Cost Effective Outsourcing Methods

Organize for More Productivity
45 Minutes Strategy Session
Answer Specific Business Questions

Identify Mindsets that Block Production

Examine Daily Routine
Free with Code Only

For Specific Groups

Click above to schedule time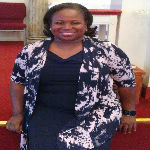 Why Choose Pat Council to Strategize with you
20 plus years running successful businesses
20 plus years helping others build successful businesses
Her instinct that helps others discover success points, which causes business to thrive
Her guidance and strategies help businesses transition up to the high 6 and 7 figures
Her successful track record for coaching others from the 4 to low 5 figure mark up to 6 figures plus
She facilitates goal achievement workshops that helps others confidently overcome mental obstacles to setting and achieving goals.
Click to find out more about Pat Council.
See Customer Testimonials Below:
Frequently Asked Questions
What is your refund policy?
Because we believe you will get results if you put in the time, work and cooperation we will refind 100% of your money if we cannot help you.  In most cases, we will be able to determine if we can help you after reading your business questionnaire and your money will be refunded immediately if we determine we are not able to help.    
Are you Guaranteeing me and income increase?
We don't offer guarantees in any of our programs; however, we believe that with the right strategies, marketing and putting in the work our clients will see an increase or improvement in business.  In the past when client have been focused, teachable and committed, they have gotten results. 
What can I do if I want more help?
We offer other programs that are cost effective and designed to keep you on track throughout the year.  You can participate in our live online coaching or download one of our DIY (Do-It-Yourself) Courses.  If you can't find what you are looking for, feel free to email us and we will point you in the right direction.
Can I request another strategy session, if I think I need it?
Yes, but we ask that you give your first strategy appointment time to work.  You can always sign up for the 1 hour session.  Before signing up, contact us by email and we will make a determination as to the most cost effective course of action for you.   
Which is better for me, online coaching or a strategy session?
Only you can answer that question.  We suggest you consider what your needs are by comparing the two offers.  Keep in mind that online coaching will cater towards the group.  The Power Biz Strategy Session is a one on one appointment, that customed designed specifically for you and your business.
See what Pat Council's clients are saying about working with her.
 "Pat lent her outstanding business and marketing talents to EBS Security Inc.. She gave our business the boost it needed.  She is awesome to work with! I believe she is an excellent fit for any event or company."  Printella Bankhead, Owner EBS Security 
 "I have personally learned many great strategies for my business and personal life. She is funny and effective. Her books are not only on my bookshelf, but close at hand so that I can reference them at any time. I HIGHLY recommend Pat Council! 
"Thanks for helping a new entrepreneur like me.  The best part of our session was the ideas provided on generating new client interest, and generating more income. I'm just starting a research and consulting company. Your positive energy, and genuine answers to my questions helped a great deal.
 "I've had the pleasure of working with Pat Council as my marketing and business development advisor.  She provides guidance with developing effective plans and goals.  Her knowledge is vast and her expertise in building client relationships, team building, generating income, marketing/branding and strategizing is astounding."
Contact Us
Feel free to contact us with any questions you may have.  
M-F: 10 am- 6 pm, S-S: Closed